Since its establishment in 1955 Phileleftheros Media Group has been the leading media and publishing organisation in Cyprus offering print publications and related services covering all the needs of the reading public while also serving the business community and society in general.
The group is one of the biggest shareholders in Kronos Distribution Agency with a share of more than 28%, better serving its interests and ensuring the timely and correct distribution of its publications on an island-wide basis. It also has a 50% stake in the paper import company H & A PAPER LTD which supplies the most important raw material for its publications.
On its 50th anniversary in 2005, Phileleftheros Media Group established its own ultra modern printers, PROTEAS PRESS, which is today the largest, best equipped and manned unit in Cyprus, ensuring top quality printing of its publications to European specifications.PROTEAS PRESS also serves a large number of third parties, including the British newspaper THE SUN which is printed and distributed in Cyprus on the same day as in the U K. Moreover, banks, chambers, large companies active in services and retail, as well as semi-government organisations, universities and others rely on PROTEAS PRESS for their printed material.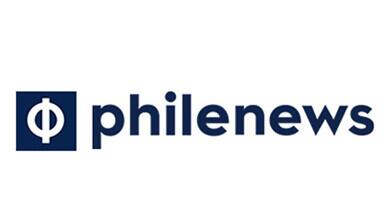 Address & Contacts
Street Address
Diogenous 1 , Egkomi , Nicosia 2404 , Cyprus
Contact
Working Hours
now
Normal Opening Hours
Mon:

09:00-13:00

15:00-18:00

Tue:

09:00-13:00

15:00-18:00

Wed:

09:00-13:00

15:00-18:00

Thu:

09:00-13:00

15:00-18:00

Fri:

09:00-13:00

15:00-18:00

Sat:

Closed

Sun:

Closed